---
About Me

I am a wife and a mother...I am a daughter, a sister, and a friend.

I am a RUNNER.

I am 35 years old, and have been married to my husband, Chad, for a little over ten years.
Together we have two beautiful daughters - Jocelyn, 8, and Helaena, 5.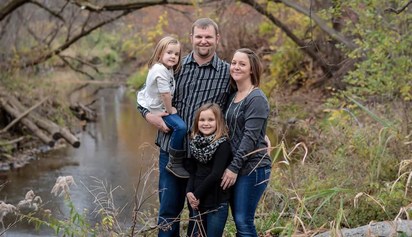 I began running in 2012, when a good friend talked me into doing The Color Run with her and some other friends.
I downloaded the C25K app on my phone, and began training for my first race.
I still remember the rush I felt when I crossed the finish line...I couldn't wait to do it again!

Since then, I have finished several more 5K races, a 10K, and two Half Marathons
(with a 3rd coming up in just a couple of months).

I am not the fastest...but a 10-minute mile is just as far as a 6-minute mile.
I am not the most consistent...some days I prefer a glass of wine and Netflix over a run.
I am not an "elite" athlete...but I do my best to stay active, and hit every goal I set for myself.

I am a RUNNER.